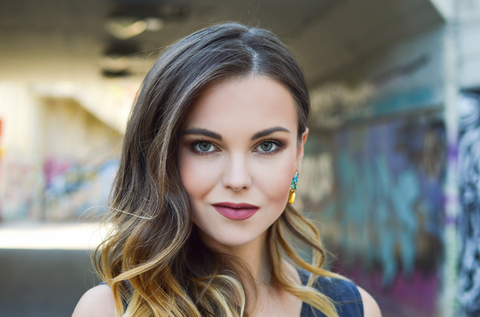 From what age can you use permanent eyebrow makeup ?
If you're not happy with your brow line or you find your brows too fair, permanent makeup could be the ideal solution for you. But from what age can you try out this dermo-pigmentation technique, which is increasingly popular today among  women of all ages.  
Permanent makeup: are there any age restrictions?
Permanent makeup can be used on any type of skin at any age. While age should be taken into account when deciding the makeup look you want, it is not a determining factor. It is the role of  the doctor, dermatologist or beautician who carries out the procedure to offer you a makeup look suited to your age, style and tastes.  
However, it is important to remember that permanent makeup is not permitted for minors, without written authorization from a parent.  
The effects of permanent makeup depending on your age 
Permanent makeup is possible for all women. Depending on the age of the person, the aims of this type of makeup might be different, even if the primary goal is to enhance your eyes with a natural effect.  
Young skin 
Young women who want to try out permanent makeup often do so because they are not happy with their brow line, which might be asymmetrical or poorly defined. This is particularly the case for women with very fair eyebrows. Permanent makeup can be a great way to help give you more confidence in your appearance by helping you restructure and redesign your brows, to perfectly enhance your features.  
This is also a good solution for young women with a very active lifestyle who might not have time to apply makeup every morning. It can give you a polished look without having to spend hours in the bathroom every day.  
However, be aware that one of the characteristics of permanent makeup in young women is that it doesn't last as long as when used on older skin. This is due to skin cell renewal, which is much greater in young people. Because of this, the pigment tends to fade sooner on younger skin. This is why regular touch ups are recommended to fill in faded areas.  
Older skin
 Over time, our skin become thinner and more fragile, making it more sensitive. However, this does not mean that permanent makeup is not recommended by specialists. On the contrary, with the right precautions,  eyebrow micropigmentation can be the perfect way to enhance your eyes and counter the effects of aging. Make sure you properly moisturize your skin and strictly follow the recommendations of the professionals.  
What are the advantages of opting for permanent makeup as you get older?
As you get older, there are many advantages to permanent makeup. It can be a great way to boost your self-esteem and stay looking beautiful and seductive for as long as possible.  
Immediate lifting effect
Eyebrows frame your eyes and shape the features of your face. With age, your brow line can slightly fall, giving the effect of drooping eyelids and tired eyes. Permanent makeup can be a great solution for redesigning your brow line for a lifting effect without going under the knife.  
A solution to give you fuller brows 
You can lose hair for many reasons (stress, chronic illness, chemotherapy, etc.), causing your eyebrows to become thinner. Permanent makeup can be the ideal solution to get your full and well defined brows back without having to apply makeup every day.  
A practical solution
Permanent makeup is a solution that can save you time, as it means you don't need to apply makeup every day, making it perfect for women of all ages with busy and active lives. In addition, this makeup solution is waterproof, making it very practical if you go to the beach or the pool a lot in the summer.  
Permanent makeup is therefore a practical solution that meets the needs of women of any age, and can easily be adapted and tailored to your requirements and tastes.