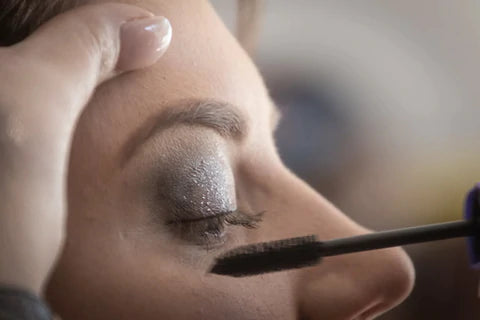 How to choose the right mascara ?
The ideal way to show off and give depth to your eyes, mascara is an essential part of any good makeup routine. A quick flick of the mascara wand is all it takes to enhance your eyes and give you a doe eyed look. We're here to tell you everything you need to know about mascara.  
Volumizing, curling, lengthening….there are many different types of mascara. When buying mascara, the important question is which one to choose. While they all have different advantages, some will be more suited to your lashes than others. So how can you choose?  
The

different

types of mascara

 
 Volumizing mascara 
 Volumizing mascara has a thick brush with lots of bristles. It helps you give your lashes more volume and make them look fuller.  
 Curling mascara 
 Perfect for straight lashes that tend to drop, curling mascara can give your lashes a lift and make them more supple, to make your eyes look bigger. It lifts the lashes with a fine brush and spikes.  
Lengthening mascara 
With a fine brush and wide spikes, lengthening mascara can help give the illusion of longer lashes. It generally contains fibres that fix themselves to the eyelashes to lengthen and enhance them.  
 Waterproof mascara 
 Thanks to a specially designed formula, waterproof mascara can withstand water, humidity and sweat. It is therefore long-lasting and perfect for those days where you want to party all night.  
Which mascara is right for my eyelashes?
Your choice of mascara depends, of course, of your taste and preferences, but also on your eyelashes. Some are more suited to short lashes while others are perfect for straight or drooping lashes. 
Mascara for fine lashes 
If your lashes are fine or very fair, it is best to go for a volumizing mascara. This will give volume to your lashes and make them seem fuller and denser. It's best to choose an elastomer brush that will help you reach every eyelash and accentuate their curve, for a real doe-eyed look.  
To get the most out of your mascara, make sure you use it properly. Start from the base and move towards the ends in a zigzag movement.  
Mascara for short lashes 
If you have short lashes, lengthening mascara is perfect to give them a bit more length.  
Generally, short lashes can make your eyes look a bit crushed and closed. You can remedy this with a Russian volume eyelash extension or simply with a lengthening mascara and a curved brush to coat and stretch the lashes. This is the perfect way to enhance and showcase your eyes.   
For the best look, don't forget to start right at the base and finish at the tips. Don't hesitate to apply several coats for a more intense look.  
Mascara for straight lashes 
Are your lashes straight with no curl? Even if they are long and thick, straight lashes don't show off your eyes to their full potential. Eyelash curlers and the right makeup products will be your daily allies.  
A good alternative to the eyelash enhancement, curling mascara lifts your lashes and makes your eyes look bigger. Using a fine brush with spikes, start from the edge of the eyelid and move towards the ends, turning the brush in on itself.  
What colour mascara? 
While classic black mascara is always on trend, other colours are available. You can adapt the colour to suit your eyes for an irresistible look.  
For

blue eyes

, choose a brown, black or plum shade that will suit your eye colour. Avoid blue, which would be too much.

 

For

green eyes,

go for a mascara in copper tones, or purple, plum or burgundy shades. More difficult to pull off, flashy purple is ideal for an original and dramatic look.  

 

For

brown eyes

, black mascara is always a safe bet. It plays up the mysterious effect, without being too much. And for an original touch, you can also try a blue mascara.  

 

 
The essentials: bases and care products
 To keep your lashes long and strong, you will need to look after them. Specially designed to protect the natural beauty of your lashes, our Revitalash collection helps revitalize and enhance your lashes, making them beautiful and less brittle.